Discover spectacular landscapes from the comfort of your private boat tour.

One of the top recommended activities in Zadar during a nice holiday is definitely taking a boat tour to islands. If you want to have top vacation you should take the opportunity to see unique beauty of Zadar archipelago. Depending on your goals and preferences you can choose a private boat trip (in that case you have a private skipper) or rent a boat or a small group boat trip
Contact us
BOAT EXCURSIONS & TRANSFER'S

You wish to visit island with a private boat? No problem! We can provide you unforgettable and peaceful boat ride from and to all Croatian island's. We are here to make your wishes come true.
Want to enjoy a glass of wine on a boat while enjoying sunset? Want to be left alone in private hidden beach accessible only by boat ? Want to dive around the island? Want to try fishing? Want to try fresh seafood delicacies? Want to swim on stunning Croatian sea bays? Want to enjoy summer island festival's?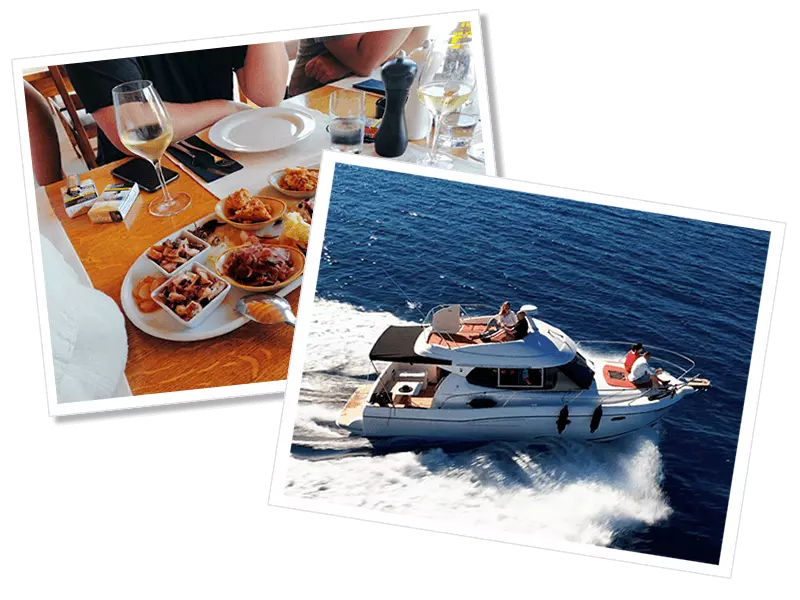 Island hopping with swimming
No problem for us, everything you want - we can make it.
All this and much more with Dalma travel Zadar.
Make a call right now
Boat excursions in our offer
---
Kornati excursion | Full day

Sakarun excursion |Full day

Middle channel tour | Half or Full day

Zadar channel tour | Half or Full day
---
a few photos of our
Merry Fisher 750
---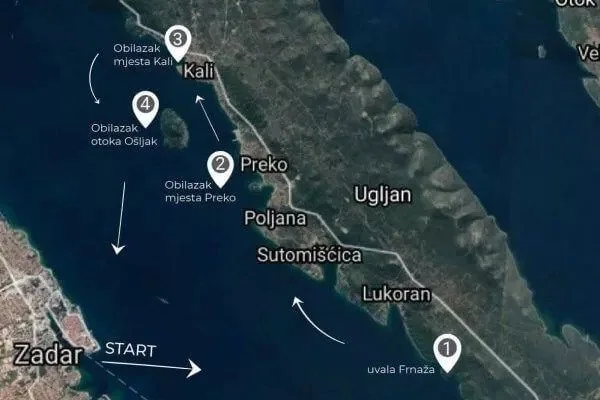 ---
Ugljan
Just opposite to the town of Zadar you can find island Ugljan. Ugljan is closest island to the Zadar so you do not have to sail a lot with a boat which gives you more time to explore the island and enjoy in swimming or visiting good restuarants or sightseeing of the island.
Undersea world of island Ugljan is stunning and that is why we find it ideal for diving or sport fishing. Also, if you like cycling, this is just right island for you because of so many paths which are suitable for it.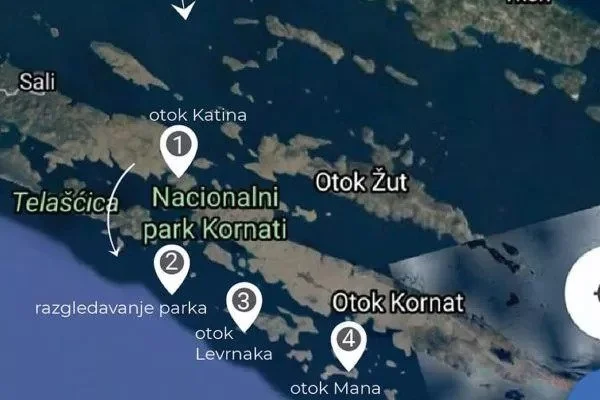 ---
Kornati
On Kornati islands you can see really clear sea because there light penetrates deeply and that is why there is specific habitat for fishes and gorgeous corals.
Because of rich ecosystem and preserved nature lot of Kornati islands become a nationalpark which is attractive to the tourist around the world.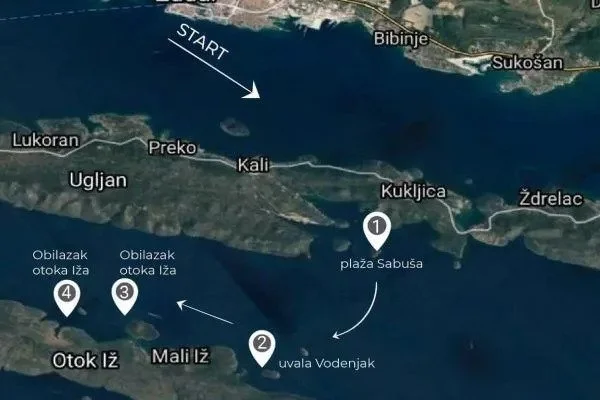 ---
Iž island
Island IŽ is one of the most beautiful islands in Zadar Archipelago where you can find excellent restaurants with fresh fish and other seafood.
There you can meet with culture of local people from who you can lear more about sailing,fishing, olive cultivation and also try it.
Also, the beauty and adventage of island Iž is that around the island,just few minutes, you can find lot of small, cute islands which you can explore by divning and see beautiful submarine. For example you can explore island Knežak, Rutnjak or Fulija.
---
Long island
Long island is a great place for swimming through the beautiful and clear sea. Enjoy your holiday in pure nature.
On the southeast side of the island you can se sandy beach Sakarun where the sea shines bright like a diamond. Also, if you want to see old and beautiful clifs you should visit Nature Park on Long island and relive the adventure.