Book a Plitvice Lakes National Park tour and create a longlasting memory of Croatia

When you would like to visit national park Plitvice Lakes National Park Dalma Travel is here to drive you there, wait for you there and driver you back to your apartment or hotel.
Contact us
Interesting facts - Plitvice Lakes National Park
Plitvice Lakes is the oldest and largest national park in the Republic of Croatia. The park is situated in the mountainous region of Croatia, between the Mala Kapela mountain range in the west and northwest, and the Lička Plješivica mountain range to the southeast. Administratively, the park falls within two counties: Lika-Senj (90.7%) and Karlovac (9.3%).
Plitvice Lakes contain wooded mountain area with 16 crystal cyan-blue lakes of different sizes. Two biggest and deepest lakes are Kozjak and Prošće which together with 10 smaller lakes make the group of Gornja jezera.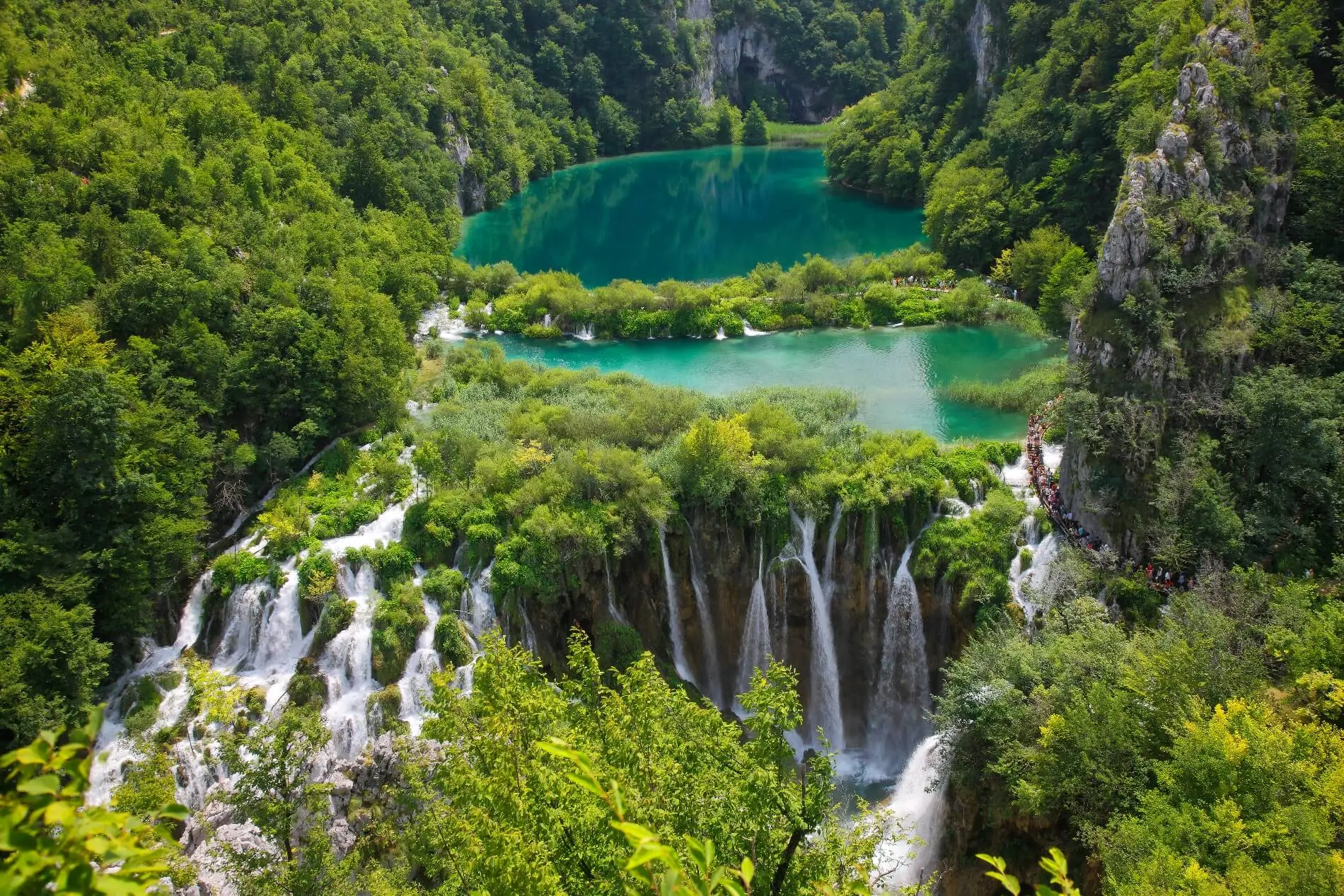 - How much time do we need from the Plitvice Lakes National Park to the most popular destinations around...
---
to Zadar Airport is around 1 hour 25 minutes

to Zadar is around 1 hour 40 minutes

to Novalja (Island Pag) is around 2 Hour 15 minutes

to Šibenik is around 2 hours

to Split is around 2 hour 30 minutes

to Zagreb is around 2 hours